NAVISION/Dynamics NAV
Dynamics NAV originates from Navision, a suite of accounting applications which Microsoft acquired in 2002.
Navision originated at PC&C A/S (Personal Computing and Consulting), a company founded in Denmark in 1984. PC&C released its first accounting package, PCPlus, in 1985—a single-user application with basic accounting functionality. There followed in 1987 the first version of Navision, a client/server-based accounting application that allowed multiple users to access the system simultaneously. The success of the product prompted the company to rename itself to Navision Software A/S in 1995.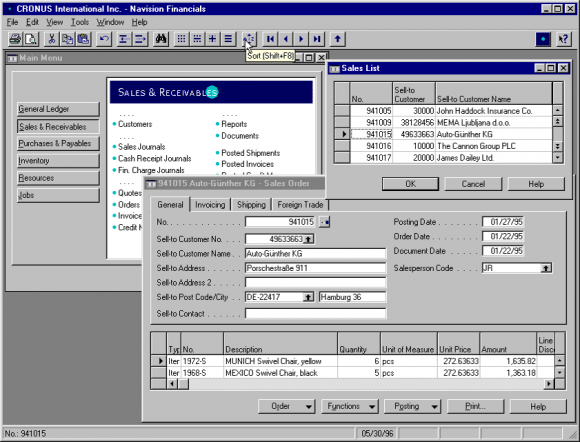 The Navision product sold primarily in Denmark until 1990. From Navision version 3 the product was distributed in other European countries, including Germany and the United Kingdom.
In 1995 the first version of Navision based on Microsoft Windows 95 was released.
In 2000, Navision Software A/S merged with fellow Danish firm Damgaard A/S (founded 1983) to form NavisionDamgard A/S. In 2001 the company changed its name to "Navision A/S".
On July 11, 2002 Microsoft bought Navision A/S to go with its previous acquisition of Great Plains. Navision became a new division at Microsoft, named Microsoft Business Solutions, which also handled Microsoft CRM.
In 2003 Microsoft announced plans to develop an entirely new ERP system (Project Green). But it later decided to continue development of all ERP systems (Dynamics AX, Dynamics NAV, Dynamics GP and Dynamics SL). Microsoft launched all four ERP systems with the same new role-based user-interface, SQL-based reporting and analysis, SharePoint-based portal, Pocket PC-based mobile clients and integration with Microsoft Office.
In September 2005 Microsoft re-branded the product and re-released it as Microsoft Dynamics NAV.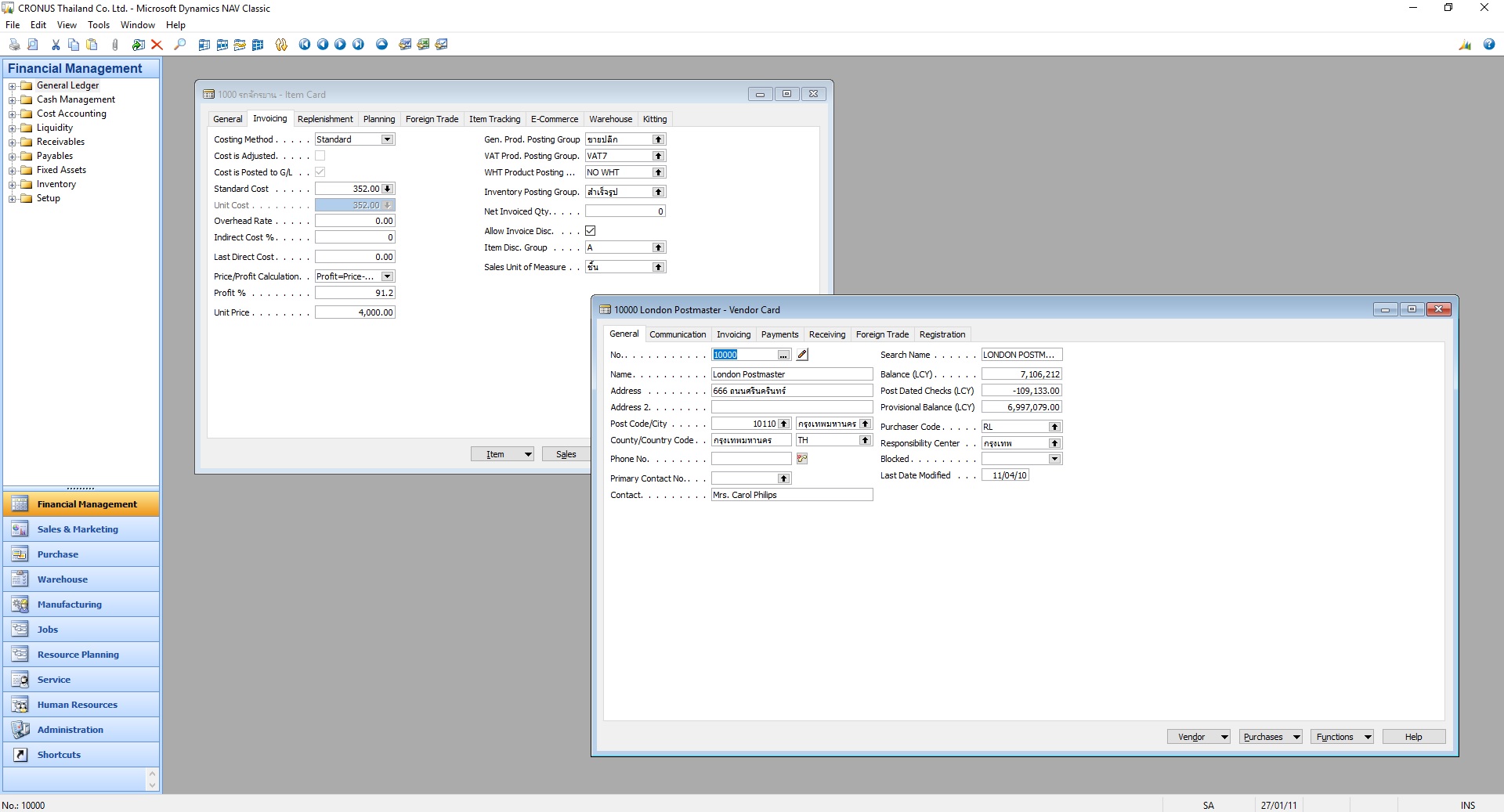 In December 2008 Microsoft released Dynamics NAV 2009, which contains both the original "classic" client, as well as a new three-tier GUI called the RoleTailored Client (RTC).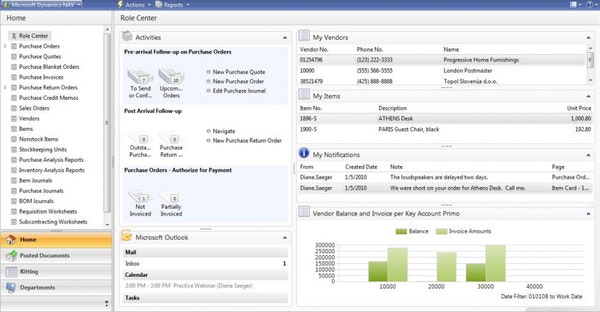 In October 2013, Microsoft released Dynamics NAV 2013, which was available with the RTC only, and introduced support for 64-bit Windows operating systems as well as a redesign of storing dimension sets, interoperability with SharePoint, and a web client.
In October 2014, Microsoft released Dynamics NAV 2015. This version's improvements feature the tablet client, document reporting using Microsoft Word, Bank Integration, and more.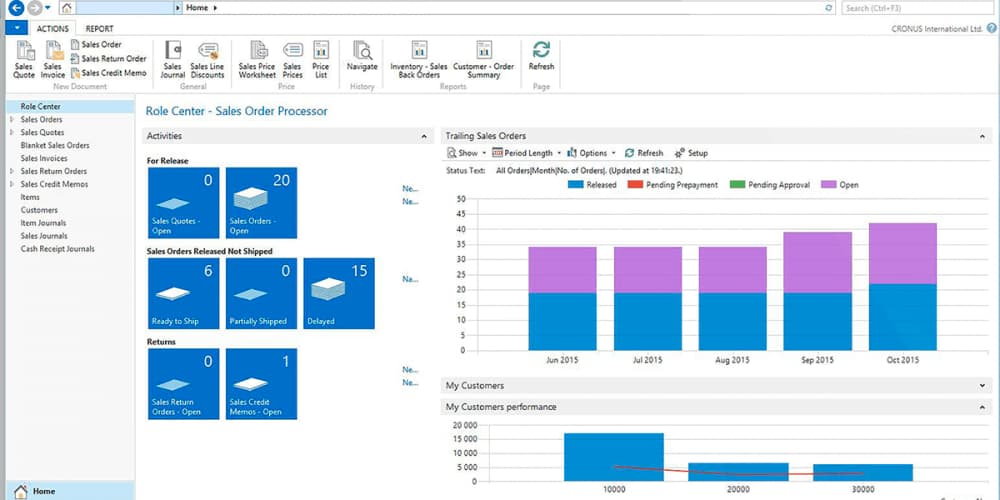 In October 2015, Microsoft released NAV 2016 features enhancements in reporting and email integration, deferral accounting, and posting preview function.
Microsoft continues to invest in Dynamics NAV and is now on an annual release cycle.
The product itself has gone through several name changes over the time. Initially "Navigator" was used in Denmark, although most Danish users knew it as "IBM-Navigator", as IBM distributed the software. Internationally it was sold as "Navision", except in the U.S., where it was called "Avista". The names "Navision Financials", "Navision Solutions", "Navision Attain", "Microsoft Business Solutions - Navision Edition", and—as of 2014—"Microsoft Dynamics NAV" (pronounced [næv] or, contrary to standard rules of reading shortened words, [en ei 'vi:], except in the U.S. where most[quantify] customers simply say "nav"—short for "Navision") have all been used to refer to this product.
Reference from wikipedia, For more information